Microsoft Dynamics Graduate Training Program & Internship
CLASSES ARE ON!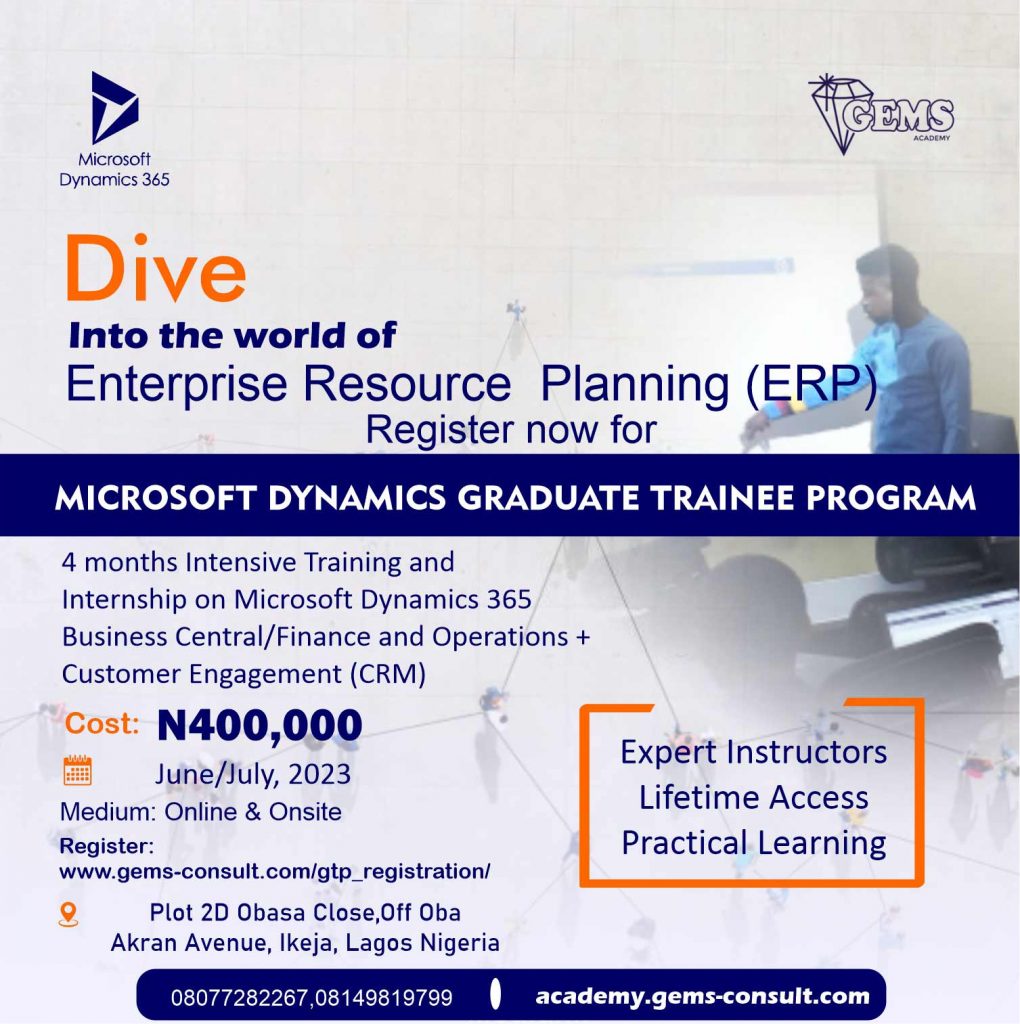 Global relevance is dependent on the direction of one's effort on what matters and as it pertains to business solutions Microsoft has made a huge impact on the market through carefully designed solutions to meet the challenge of the dynamic business world. Gems academy is a silver learning partner providing strictly Microsoft curriculum-based courses to ensure demonstrative value addition and to increase proficiency on Microsoft Products.
Our Microsoft Dynamics graduate trainee program is a specially designed program which is an intensive hand – on training for empowering fresh graduates that desire to be Microsoft Certified Business Management Solution Professionals and make impact on business processes for optimum productivity. This intensive hands-on training is an hybrid program that runs both online and on-premises for several lead by Microsoft Certified trainers with years of project delivery experience, also there is opportunity for internship. Register to make use of this rare opportunity day and truly dive into the world of Enterprise Resource Planning today.
Benefits
Gems Academy is a Microsoft Certified Silver learning partner and our instructors are Microsoft Certified
Participants can further their career path by taking certification courses and becomes Microsoft Certified.
 Conducive learning environment.
 Trainings can be delivered via online video conferencing
 Hands-on training
 Improves participants chances of employment with our strong clientele database
Training Fee
N400,000 *Flexible payment options
Application