CLOUD TRANSFORMATION (AZURE)


AZURE SECURITY
|- Enterprise Level Support and SLAs
Instead of contacting different customer support services for each of your cloud workloads with their different SLAs, you can contact a single vendor with more than 20 years of enterprise-relationship experience and get end-to-end support from the infrastructure to your operating system to your applications.
|- Hyper Scale
Enterprises need global reach, and huge scale. Some vendors may promote new services and global expansion, but most have no direct experience running cloud services at a global scale or can offer only half the worldwide capacity of Microsoft services. Only Microsoft operates global-scale cloud services AND provides on-premises tools designed for the largest scale mission critical requirements. Microsoft delivers Microsoft Azure, Office 365, Outlook.com, Skype, Bing, and Xbox Live —some of the world's largest cloud services—to more than 1 billion customers and 20 million businesses in 76 markets. Microsoft cloud services support 300,000 websites, 1 million databases, 300 million users, and 13 billion authentications every week. Microsoft has 19 Azure Regions (This is x2 the number of AWS regions and x6 Google regions). You can launch virtually unlimited compute and storage resources in the cloud or virtualize on-premises failover clusters with up to 8,000 virtual machines. In the cloud or on-premises, Microsoft delivers the hyper-scale that you can use to instantly scale up and scale down solutions with confidence, virtually anywhere in the world.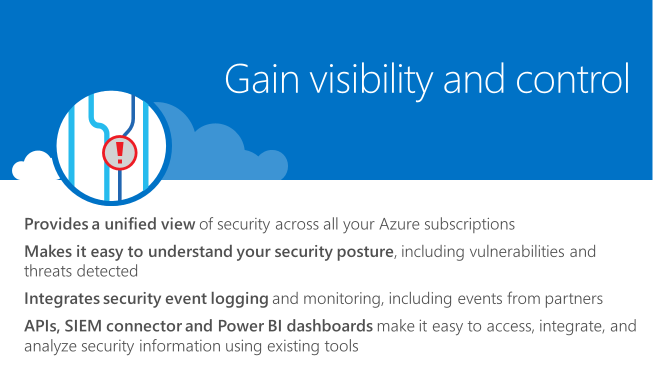 |- A True Hybrid Platform
Microsoft provides a truly hybrid cloud platform with a common set of technologies and capabilities across on-premises, Cloud, and Service Provider clouds with a consistent experience across each. E.g.: Unified search for Sharepoint and Sharepoint online, AD, Cloud Backup, Azure Media Services & Sharepoint on-premises. Many of our competitors can offer only a rigid cloud-or-nothing approach and require third-party integration solutions.
|- Complete Set of Integrated Cloud Offerings
Microsoft has a complete set of integrated cloud offerings, from infrastructure as a service (IaaS), to Platform as a Service (PaaS) and all its Software as a Service (SaaS) offerings. As an example, a PaaS development can easily integrate with a VM on Azure IaaS and easily integrate with app services like Sharepoint and CRM Online.
|- Leader in 6 Gartner's Cloud Magic Quadrants
Microsoft is considered by Gartner (Sept 2016) as a  leader in seven of the nine Cloud related Magic Quadrants: Cloud IaaS, Disaster Recovery as a Service, Enterprise Application Platform as a Service, Identity and Access Management as a Service, Public Cloud Storage Services and x86 Server Virtualization. Amazon Web Services (AWS) is a leader in just two of them, Salesforce.com in One and Google in none.
|- Industry leading with Security, Privacy and Compliance (e.g. ISO/IEC 27018)
All of Microsoft's services are independently verified to meet legal and compliance requirements, are financially backed, and offer transparent information on their availability. Microsoft was the first cloud provider that adhere to ISO 27018. This assures enterprise customers that privacy will be protected in several distinct ways: Customers are in control of their data. Customers know what's happening with their data. There is strong security protection provided for customers data. Data won't be used for advertising. Microsoft informs customers about government access to data.  Microsoft share its development and operational practices, publishes Law Enforcement Requests Reports and invests in Transparency Centers whereby government customers can review source code and confirm that there are no back-doors. More importantly for Microsoft's customers, independent auditors have verified that Microsoft Azure, Office 365, Dynamics CRM Online, and Microsoft Intune follow the standard's code of practice for the protection of personal information.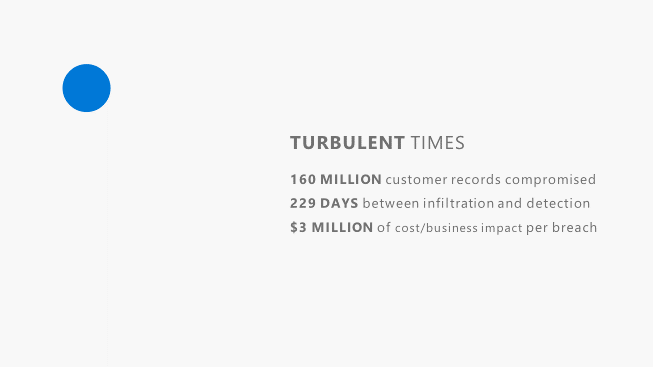 |- Native SSO among services and on-premises
Being able to offer Single Sign On is key among multiple cloud services and on-premises apps is key for employee productivity and IT management. Microsoft natively offers SSO among its cloud services, offers REST API for custom apps and federation and directory sync services with AD and other directories. From a customer point of view this means that it's easy to have a single sign on for all Microsoft applications in the cloud and on-premises.
|- Broadest Partner Ecosystem
​Microsoft Partner Network includes hundreds of thousands of organizations worldwide. By working with this broad partner ecosystem we can offer better solutions and better services to our customers. For every dollar of Microsoft services sold, our partners attach $5.87 of their own services when they have >50% of their revenue in the cloud.
|- Best and Most Innovative Enterprise Cloud Productivity Solution
No other cloud provider offers such a complete suite of productivity services. Office 365 is recognized as the leading cloud productivity platform. Our customers can access the productivity platform through the browser or through the Office application, used by 1B users worldwide.
|- Integrated but Separated Enterprise And Consumer Cloud Offerings
Not all competitors in this space offer consumer solutions. Others have only one consumer platform that they extend to the enterprise, mixing SLAs and involving the greater risk of sharing private information in a public environment.
SECURE AND MANAGE RESOURCES
Azure Security Center
Azure Monitor
Azure Application Insights
Azure Cost Management
Azure Backup
Azure Site Recovery
Azure Migrate
Azure Policy